We provide
unconditional advice

for creating a coherent, resilient portfolio
We provide
unconditional advice

for creating a coherent, resilient portfolio
We employ an endowment
approach to portfolio construction designed to:
Generate sustained real growth (after inflation) of principal while meeting the cash flow distribution needs of clients

Often include alternative assets, including hedge funds, private equity and credit, real estate and real assets

Build exposures to select asset classes to desired levels, adjusting to specific market conditions over time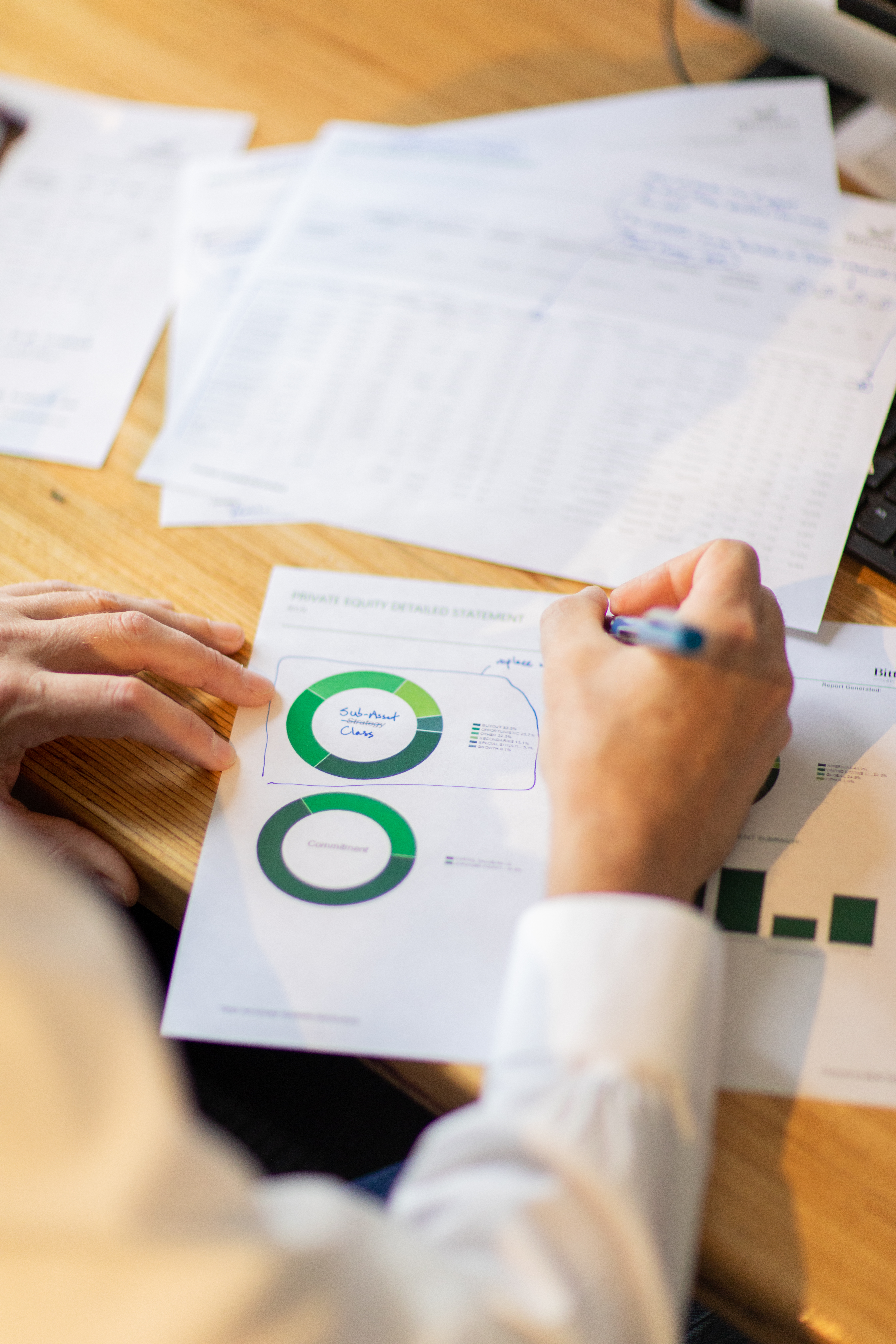 STARTING POINT
Existing Foundational Investments / Concentrated Positions
We start by considering our clients' entire investment picture, including concentrated positions, with a constant focus on their goals:
Identify and define exposures inherent in concentrated positions

Define cash flows from foundational investments and concentrated positions for redeployment into a broader portfolio

Manage liquid/marketable and other portfolio interests to retain or increase diversification benefits
DESTINATION
Fully-Transitioned,
Globally-Diversified Portfolio
We ensure these investment areas fit within the larger portfolio and its objectives, and, in turn, we shape the diversified portfolio to complement existing exposures.
CAPITAL REVIEW
2023 Quarter 3
In Q3 2023, equity markets, represented by the ACWI Index, witnessed a decline of 3.4%. However, they have surged 11.2% YTD as of October 10, 2023. Major indexes like the S&P 500, MSCI EAFE, and MSCI Emerging Markets all experienced a downtrend between 3% to 4% in USD terms. The decline in US stocks was primarily attributed to the rise in longer-term bond yields. This surge was a result of robust economic data and the Federal Reserve's upward revision of its interest rate outlook for 2024. On the international front, equities fell due to the combination of increasing yields and weaker economic data from Europe and China.
– or click a specific topic on the right